Exploring the versatility of sodium alginate: from food to medicine
Product Detail
Product Tags
Introduction to sodium alginate: multifunctional alginate
Are you looking for a versatile and reliable ingredient for your food, pharmaceutical, printing, dyeing or other industrial needs? Look no further! Sodium alginate, also known as alginate, is a white or light yellow granule or powder with almost no odor or taste. This high viscosity polymer compound is a true hydraulic sol with a wide range of benefits making it an indispensable addition to various industries.
One of the key reasons why sodium alginate is widely used in numerous industries is its excellent stability. Regardless of the environment or conditions, the compound maintains its integrity and effectiveness, delivering consistent results. Whether you are involved in food production, pharmaceuticals or any other field where stability is critical, sodium alginate can ensure your products meet the highest standards.
The thickening and emulsifying properties of sodium alginate further enhance its attractiveness in various applications. It can significantly improve the texture and consistency of products, making them more attractive to consumers. Imagine the smooth, creamy texture of your favorite dessert or a perfectly emulsified dressing on your salad – sodium alginate can make it all possible!
Hydration and gelation are two other notable characteristics of sodium alginate. When combined with water, this compound forms a gel-like substance, which is an excellent way to enhance the visual appeal and texture of products. From papermaking to daily chemical industry applications, from casting to electrode skin materials, sodium alginate has proven to be a versatile and indispensable ingredient.
Quality becomes a top priority when choosing the right sodium alginate product. Our Sodium Alginate is carefully formulated and available in different viscosities to meet your specific requirements. In addition, it meets the strict standards set by the United States Pharmacopeia (USP), ensuring its safety and effectiveness.
We know that purity matters when selecting ingredients for your products. Our Sodium Alginate is pure with only minimal impurities, ensuring a high quality end result. The micro-organisms present in our products also meet the highest standards, ensuring your products are free of any potential contaminants.
In addition to numerous practical applications, sodium alginate also complies with Google SEO optimization principles. This means that when you choose to add sodium alginate to your products, you not only benefit from its outstanding properties, but also ensure that potential customers can easily discover your product online.
In conclusion, sodium alginate is a versatile and reliable ingredient that can take your products to new heights. Sodium alginate has stability, thickening emulsification performance, hydration and gel ability, and complies with USP standards, it is an indispensable additive in various industries. So why wait? Experience the magic of sodium alginate for yourself and unlock new possibilities for your business.
Sodium alginate specification:
| | |
| --- | --- |
| Viscosity (mPa.s) | 100-1000 |
| Mesh | 40 mesh |
| Moisture | 15 %   Max |
| PH |                6.0-8.0 |
| Water-insoluble in water | 0.6% Max |
| Ca | 0.4% Max |
| appearance | light yellow powder |
| standard | SC/T3401—2006 |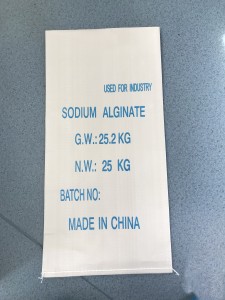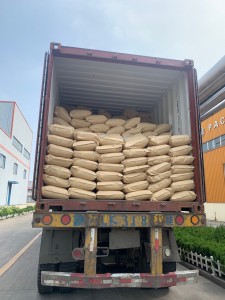 Synonyms :SA
CAS no:9005-38-3
Molecular formula:(C6H7NaO6)x
Molecular weight:M=398.31668
---
---
Previous:
Sodium metasilicate pentahydrate
---