sodium lignosulphonate
Product Detail
Product Tags
Additional Info
Packaging: 25kg/bag
Productivity: 500 MT/Month
Brand: std
Transportation: Ocean,Land
Place of Origin: China
Supply Ability: 500 MT/Month
HS Code: 2826.2000
Port: Qinzhou,Shanghai,Huangpu
Product Description
is an anionic Surfactant. It is a reaction product of wood pulp and sulfur dichloride aqueous solution and sulfite. It is a by-product of the production of pulp. It is generally 4-hydroxy-3-methoxy benzene. Polymer. Due to the different types of wood and the differences in sulfonation reactions, the molecular weight of lignosulfonate ranges from 200 to 10,000, and the chemical structure has not yet been determined. In general, low molecular weight wood sulfonates, mostly linear, are associated together in solution; macromolecular lignin sulfonates are mostly branched, exhibiting polyelectrolytic behavior in aqueous media. The crude lignin sulfonate is used in a large amount in the pelletization of animal feed, and the refined lignin sulfonate is used as a dispersant for oil drilling mud; the ore flotation agent, a dispersant for slime, dyestuff, and pesticide; for heavy metals In particular, iron, copper, and stannous ions have good chelating ability and are effective chelating agents.
production method
There are two general types:
1) The calcium lignosulfonate is subjected to ion exchange;
2) During the pulping process, sodium carbonate or sodium hydroxide is used instead of calcium oxide or calcium hydroxide. This method is relatively rare because the price of sodium carbonate or sodium hydroxide is usually higher than that of calcium oxide or calcium hydroxide.
With pulp mill waste from paper mills, there are generally three preparation methods.
1. The sulfite or bisulfite contained in the pulp waste liquid of calcium hydrosulfite pulping directly combines with the hydroxyl groups in the lignin molecule to form lignin sulfonate. Add 10% milk of lime to the waste liquor and heat at (95±2) °C for 30 min. The calcification solution was allowed to settle, the precipitate was filtered off, and sulfuric acid was added after washing. Filter to remove calcium sulfate. Na2CO3 was then added to the filtrate to convert the calcium lignosulfonate to sodium sulfonate. The reaction temperature is preferably 90 °C. After reacting for 2 h, it is allowed to stand and the impurities such as calcium sulfate are removed by filtration. The filtrate was concentrated and the crystallized product was cooled.
2. The effluent from the papermaking effluent is used as raw material. First add about 50% concentrated sulfuric acid to the waste liquid and stir for 4-6 h. Then use milk of lime, sedimentation, filtration, beating, acid dissolution, sodium carbonate conversion, concentration and drying.
3. The waste liquid from the grass pulping process is used as raw material. Method 2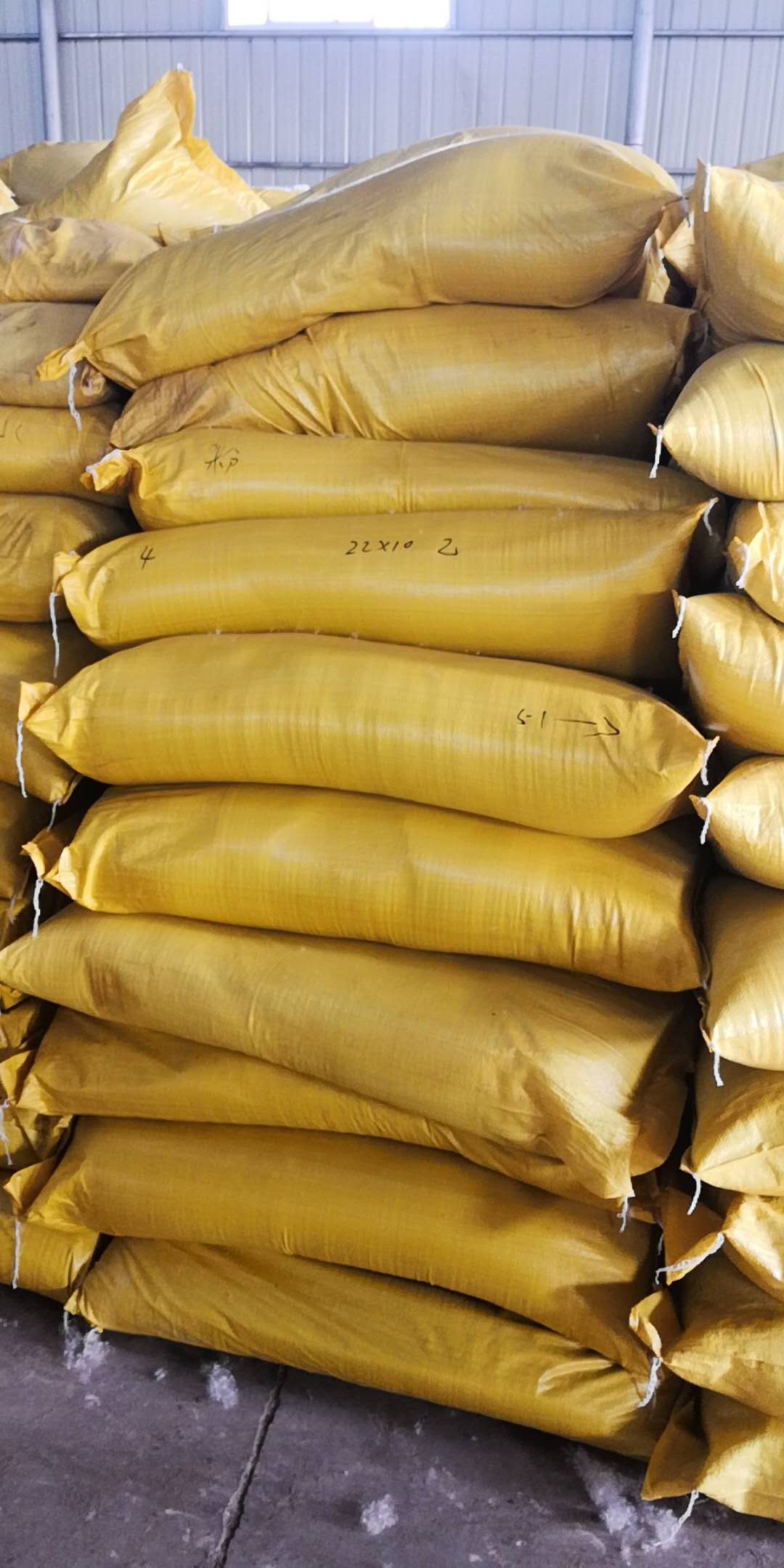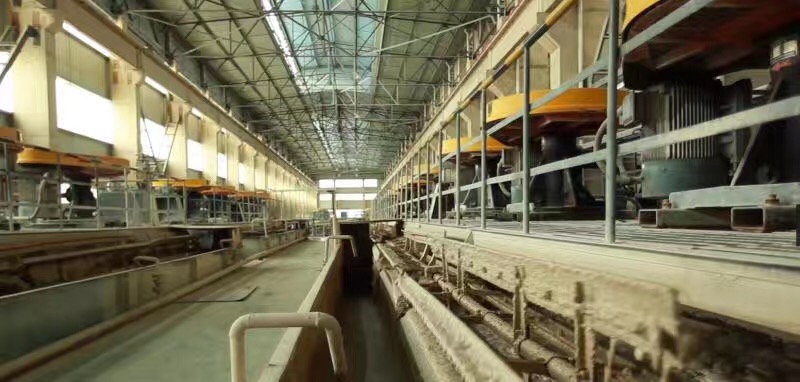 Synonyms :Sodium lignin sulfonate; Lignosulfonate, Lignosulfonic acid, sodium salt; Sulfonated lignin sodium salt; sodium lignosulfate ahr2438b;banirexn;betz402;dispergatorreax;dispergatorufoxane;lignosite458
CAS no:8061-51-6
Molecular formula:C20H24Na2O10S2
Molecular weight:M=534.51
sodium lignosulphonate specifications
| | |
| --- | --- |
| Index Items | Standard Value |
| PH Value | 8-9 |
| Dry Matter | ≥92% |
| Lignosulphonate | ≥50% |
| Water insoluble matter | ≤3.0% |
| | |
| --- | --- |
| Index Items | Standard Value |
| PH Value | 8.5-10.5 |
| Dry Matter | ≥92% |
| Lignosulphonate | ≥52 |
| Water insoluble matter | ≤1.5% |
| | |
| --- | --- |
| Index Items | Standard Value |
| PH Value | 8-9 |
| Dry Matter | ≥92% |
| Lignosulphonate | ≥50% |
| Water insoluble matter | ≤1.0% |
sodium lignosulphonateusage:
Lignosulphonic acid sodium (wood sodium) is an extract from the bamboo pulping process that has been concentrated, modified and spray dried. The product is light yellow (brown) free-flowing powder, soluble in water, stable in chemical properties, and does not decompose in long-term sealed storage. Lignin series product is a kind of surface active agent. It can produce many products through modification, processing, compounding and other methods. It is mainly used for resin, rubber, dye, pesticide, ceramics, cement, asphalt, feed, water treatment, water Coal slurry, concrete, refractories, oilfield drilling, compound fertilizer, smelting, casting, adhesives. Through experiments, it is proved that lignosulfonates are very effective in preventing sandy soil, and they can also be used as desert sand agents. The main features are:
1. Concrete water-reducing agent: It is a powdery low-air-inducing retarding water-reducing agent and belongs to anionic surface active substances. It has adsorption and dispersion effects on cement and can improve various physical properties of concrete. Reduce water use by more than 13%, improve the workability of concrete, and significantly reduce the heat of hydration in the early stage of hydration of cement. It can be formulated into early strength agents, retarders, antifreeze agents, pumping agents, etc. The liquid admixture made by the superplasticizer is basically no precipitate.
2. Coal Water Slurry Additives: Adding this product during the preparation of coal water slurry can increase the output of high mills, maintain the normal condition of the pulping system, reduce the power consumption of pulping, and increase the concentration of coal water slurry in the gasification process. , Oxygen consumption, coal consumption decreased, the efficiency of cold gas increased, and can make the water slurry to reduce viscosity and achieve a certain degree of stability and fluidity.
3. Refractory materials and ceramic body reinforcement: In the process of manufacturing large-scale wall tiles and refractory bricks, the raw material particles can be firmly bonded, and the strength of the blank can be increased by 20% to 60%.
4. Filler and dispersant for dye industry and pesticide processing: When used as dispersants and fillers for vat dyes and disperse dyes, it can increase the color strength of dyes, make the dyeing more uniform, and shorten the time for dye grinding; It can be used as a filler, dispersant and suspending agent to greatly improve the suspension rate and wettability of wettable powders.
5. As a binder for powdery and granular materials: Press balls for iron ore powder, lead-zinc powder, pulverized coal, and coke powder; pressing of cast iron and cast steel sand type; brick wall and floor tiles, etc. Molding; The ball of the mineral material can obtain high strength, good stability, and good effect of lubricating the mold.
6. Diluting dispersant and viscosity reducing agent in drilling; improving the fluidity in crude oil transportation and reducing energy consumption. In petroleum products, it is used as a cleansing agent, dispersant, high alkali additive, rust inhibitor, antistatic agent, emulsifying viscosity reducer, dewaxing wax inhibitor, and the like.
Looking for ideal Sodium Lignosulphonate Water Reducing Agent Manufacturer & supplier ? We have a wide selection at great prices to help you get creative. All the Sodium Lignosulphonate for Concrete and Cement are quality guaranteed. We are China Origin Factory of Sodium Lignosulphonate Surfactant. If you have any question, please feel free to contact us.
Product Categories : Surfactant
---
---